Updated version, 21 June 2022
Peter Burns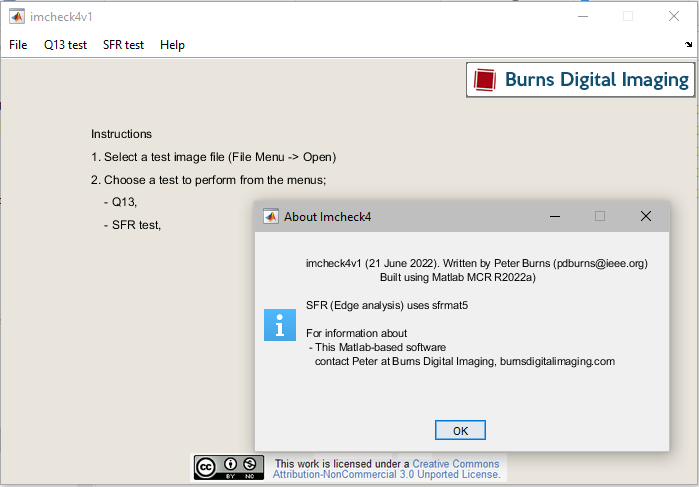 For Digital Camera and scanner performance evaluation, using test image files for tone reproduction (OECF) and image resolution (Edge SFR). The e-SFR is now computed using sfrmat5.
Windows Software: Download: ImCheck4v1.zip
This requires the installation of Matlab runtime libraries (2022a) available here.
Installation and User's Guide are available here.