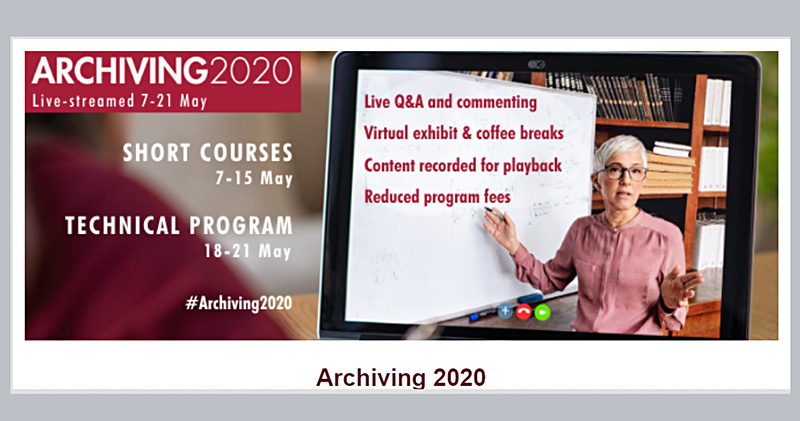 As part of an effort to modify the IS&T Archiving Conference to an on-line format, I have recorded a video, showing how to do this using PowerPoint. This should be useful for those who are unable to present live via a webinar-type format. It can also be used to record yourself for future editing and posting. (6.5 minutes)
Straight to Video: I used the current version of (Windows) Microsoft PowerPoint. Download here, or stream below.
Other Tutorials: Similar information is available from the following.
MacOS/Keynote: Michael Kinney, This one requires you to be moderately capable of using a Mac https://videohowtos.com/apple-keynote-record-presentation-webcam/
James Burchill, How to Make a Video in PowerPoint – ppt to video, https://www.youtube.com/watch?v=D8JV3w4TOVw
Kevin Stratvert, How To Make a Video Using Powerpoint, https://www.youtube.com/watch?v=AGSk_ynrvTA